Handcrafted bracelet with embossed Murano glass flower beads
Sizes: length 7,87 inch with adjustable chain
A unique, handcrafted jewel with vintage inspiration and delicate pastel tones. Featuring aventurine pearls with artistic floral decorations in relief in glass paste. The pearls are hand-knotted one by one, the spacer echoes the floral shape.

CERTIFICATE OF GUARANTEE
authentic Murano glass

FAST SHIPPING
to your home in 8/10 days

ELEGANT PACKAGING
ideal for gift
Immerse yourself in timeless elegance by wearing a handcrafted jewel with Murano glass beads. Each bead is a unique work of art handcrafted with skill and love.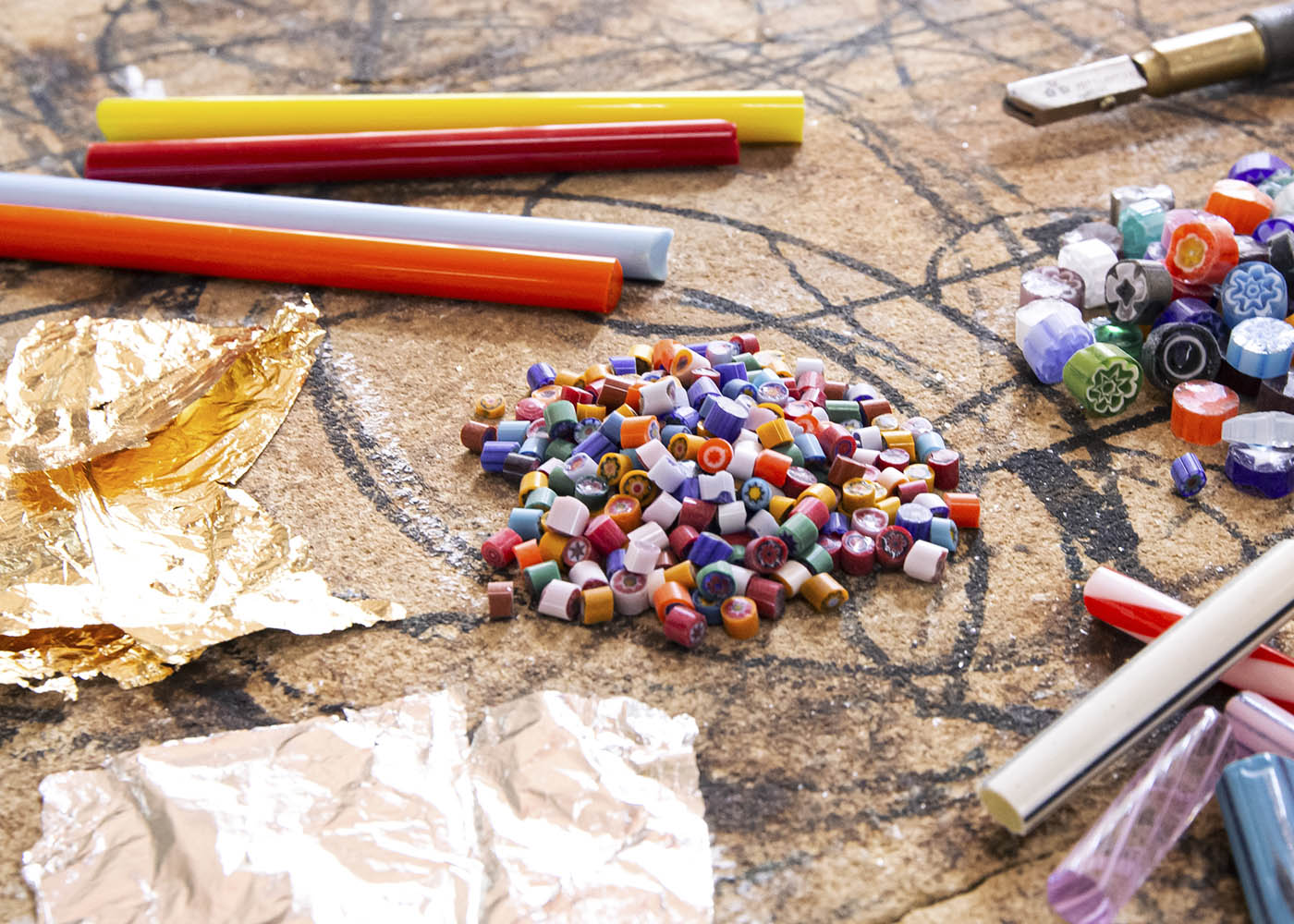 Immerse yourself in a world of rare beauty and craftsmanship, where raw materials are transformed into authentic works of art.
Glass rods, murrine and aventurine: these materials give pearls a unique appearance, rich in colour, lustre and detail.
Precious metals, such as gold and silver, are skilfully mixed with molten glass to create vibrant, iridescent shades.
The process of creating Murano beads is a sinuous dance between craftsmanship and the skill of manipulating fire.  
Murano craftsmen, known as 'glass masters', use a secret mixture of quartz sand, soda, potash and lead oxide to create Murano glass.

The craftsmen mould these raw materials in fire into beautiful patterns and unique designs, giving the beads an incomparable personality and charm.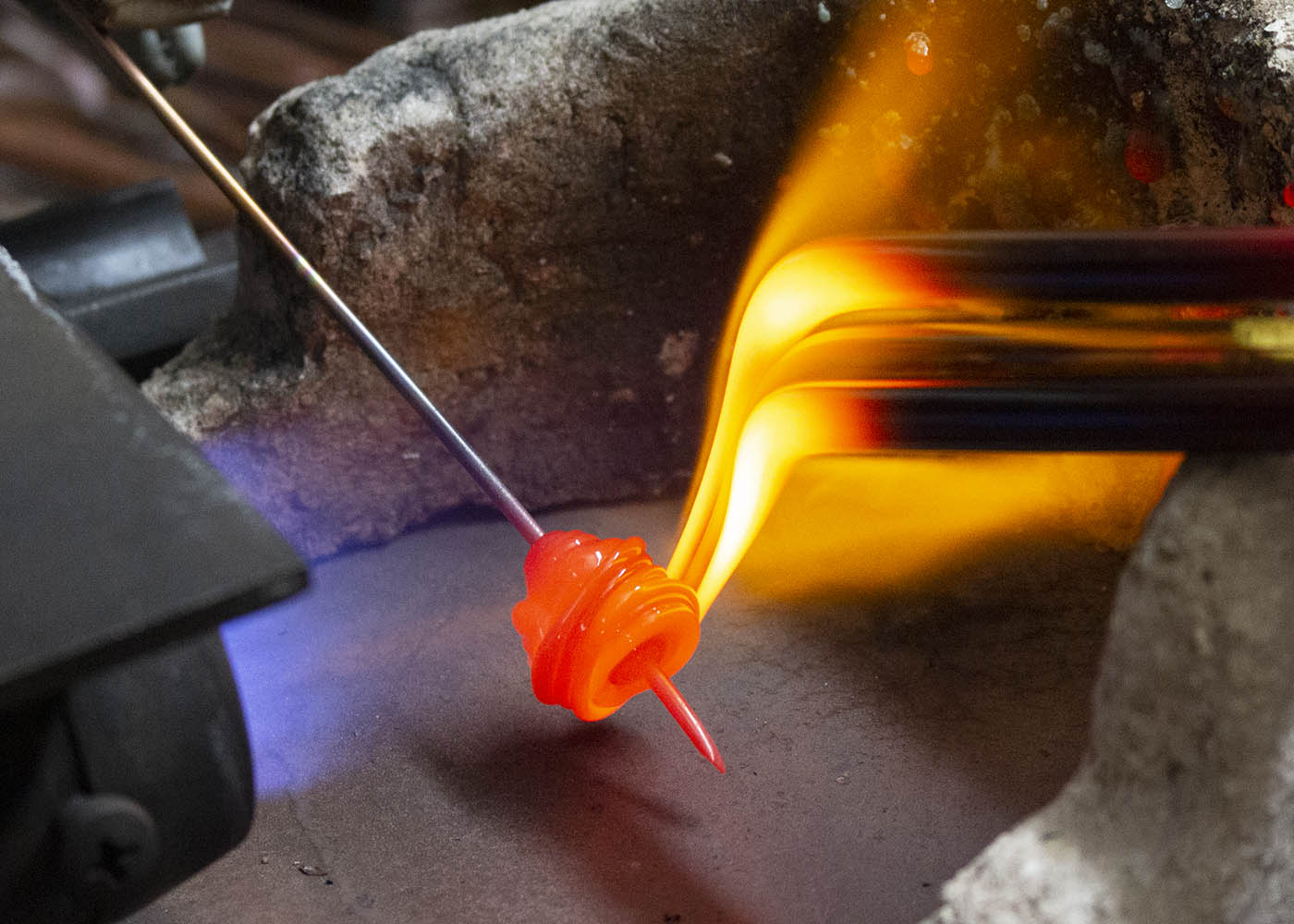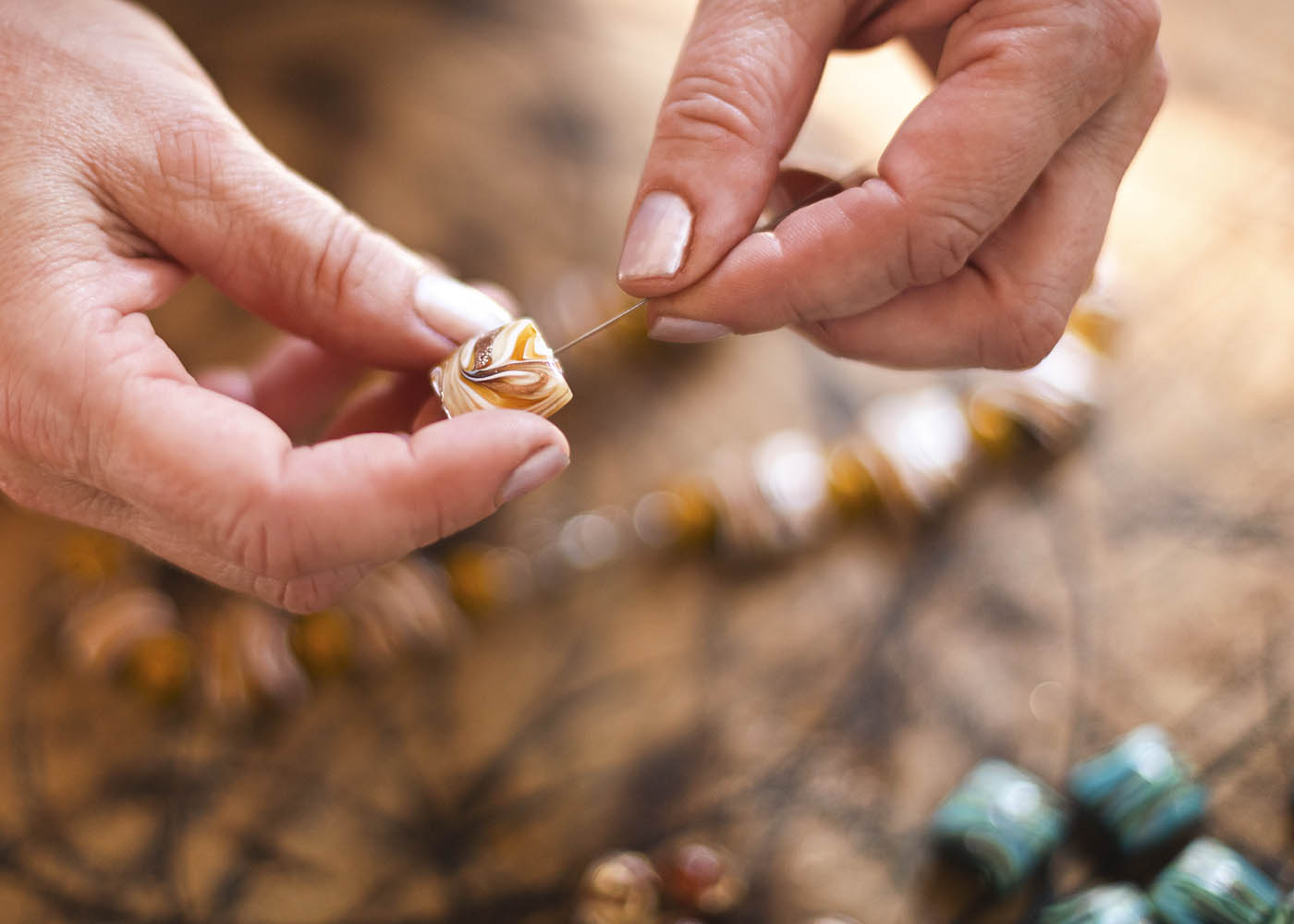 Entirely handmade jewellery
Each piece of jewellery is Made in Italy and requires meticulous attention to detail.
The craftsman carefully selects the Murano beads, with an expert eye distinguishing the nuances, shapes and details.

The hand-assembly of these precious pearls requires time, patience and skills acquired through generations of craftsmen.
Each finished jewel is a tribute to the tradition and craftsmanship excellence of Murano.
"The forehead like a clear sky; the cheeks, vermilion roses; the lips, corals; the teeth, pearls; the neck, snow; the eyelashes, black, vague, shining; the eyes two stars. From the veil that did not cover him well, shone the full and well-shaped bosom - the golden hair - wrapped in a golden net.
Eugenio Salomone Camerini, writing about Caterina Corner.
In this collection Muma pays tribute to her through precious pearls and unique jewellery, always different from each other, artfully blown by the best Venetian master glassmakers.
Each bead is handmade by our Venetian artisans by fusing glass in mineral colours, following the millenary 'Art of Glass Beads' from 2020 Unesco Heritage.
The picture is representative of the product, but from time to time certain details may vary due to the handmade production.
Discover our exclusive selection of high quality Murano glass jewellery, made in Venice and Made in Italy.
The perfect gift: each Murano glass item is embellished with its own certificate of guarantee, carefully crafted packaging and a message telling of its designer's inspiration.
All our products are handcrafted in Venice respecting the ancient and precious art of Murano glass, with the aim of making it a treasure accessible to all.