Women's bracelet with submerged Murano glass beads and gold or silver leaf
Size: length approx. 7,87 inch with adjustable chain
Handcrafted jewellery, consisting of a main pearl with artistic submerged gold leaf decoration. Crushed pearls made of submerged Murano glass with gold or silver leaf, alternating with deep black glass oval beads and seed beads.

CERTIFICATE OF GUARANTEE
authentic Murano glass

FAST SHIPPING
to your home in 8/10 days

ELEGANT PACKAGING
ideal for gift
Immerse yourself in timeless elegance by wearing a handcrafted jewel with Murano glass beads. Each bead is a unique work of art handcrafted with skill and love.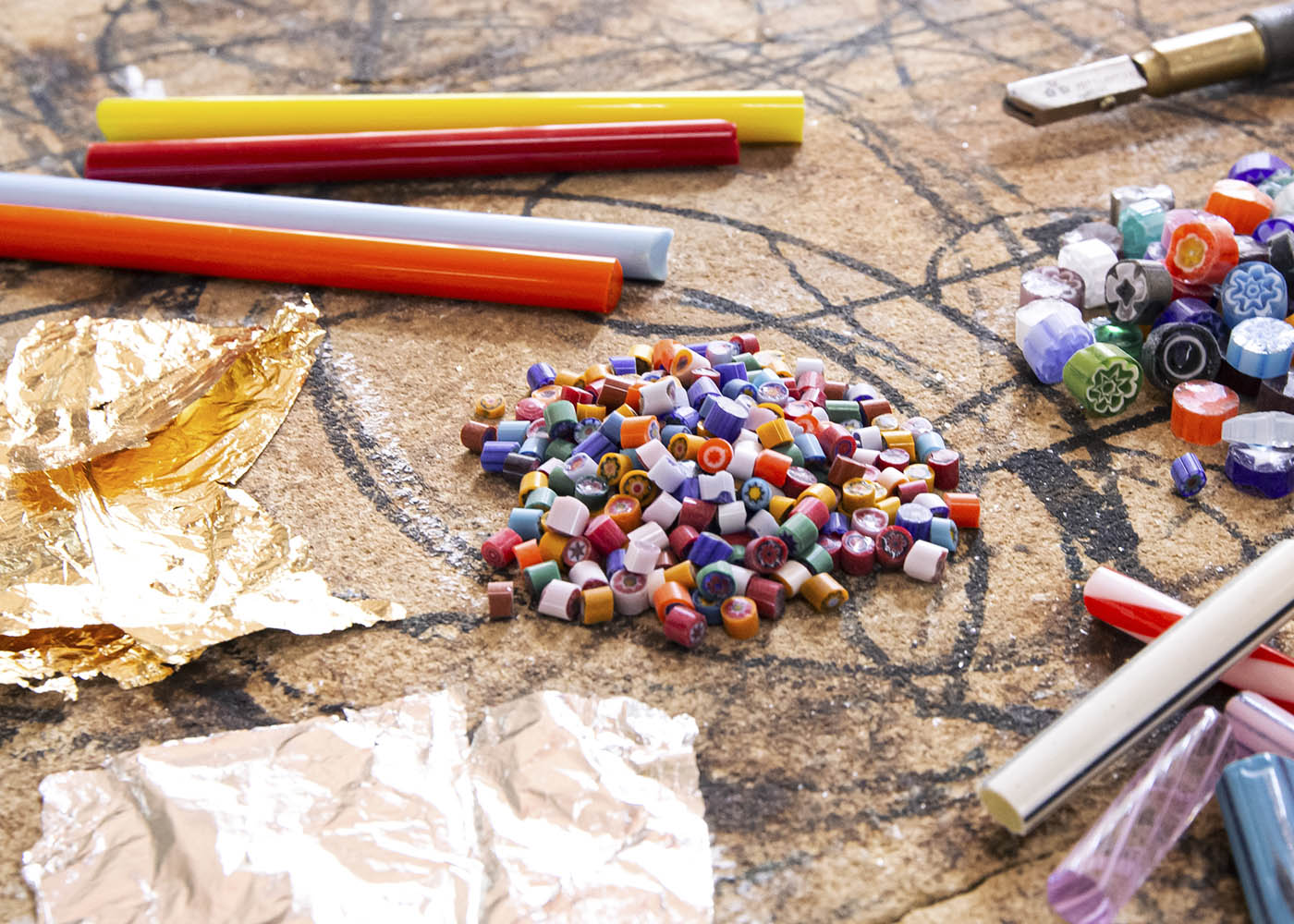 Immerse yourself in a world of rare beauty and craftsmanship, where raw materials are transformed into authentic works of art.
Glass rods, murrine and aventurine: these materials give pearls a unique appearance, rich in colour, lustre and detail.
Precious metals, such as gold and silver, are skilfully mixed with molten glass to create vibrant, iridescent shades.
The process of creating Murano beads is a sinuous dance between craftsmanship and the skill of manipulating fire.  
Murano craftsmen, known as 'glass masters', use a secret mixture of quartz sand, soda, potash and lead oxide to create Murano glass.

The craftsmen mould these raw materials in fire into beautiful patterns and unique designs, giving the beads an incomparable personality and charm.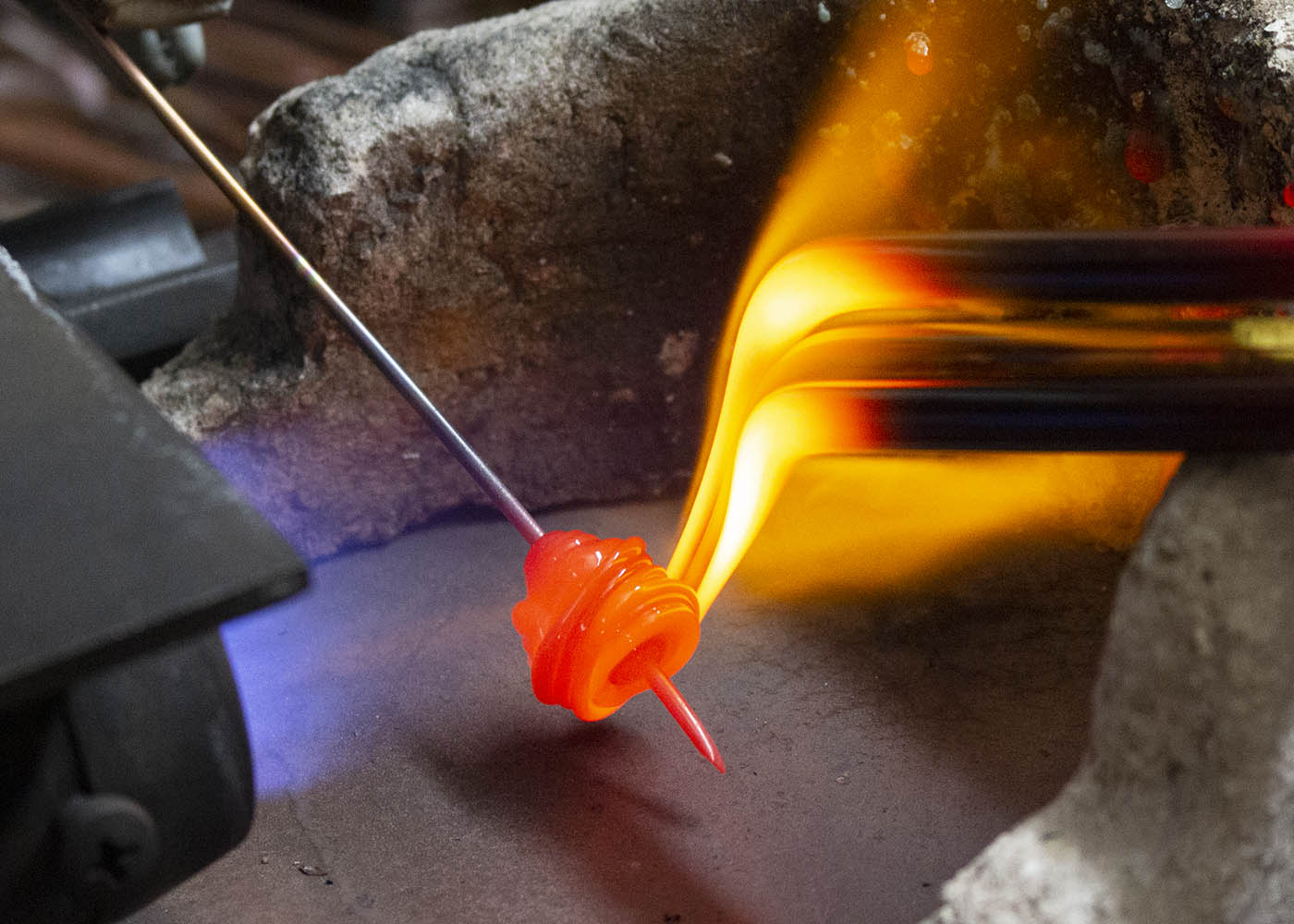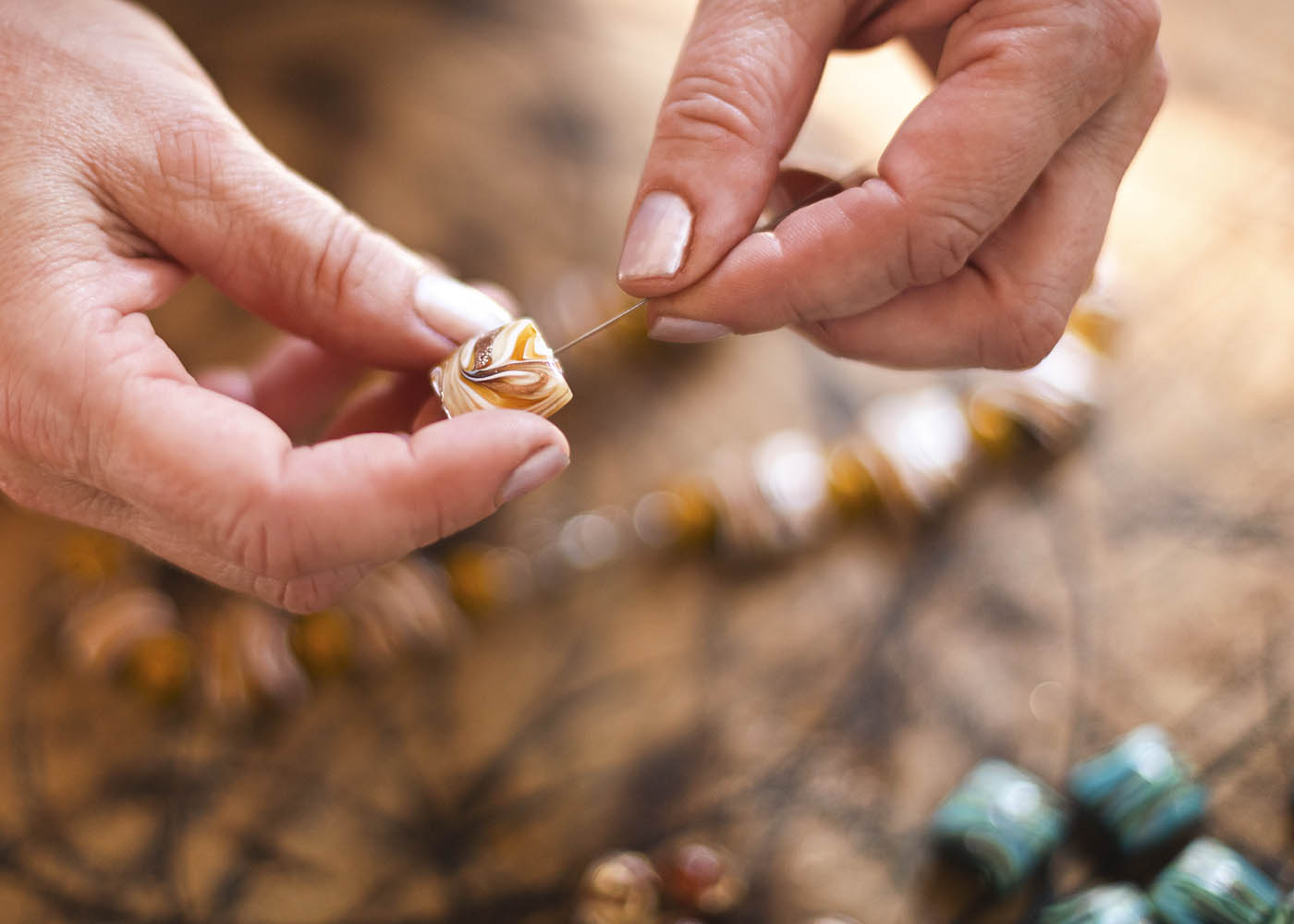 Entirely handmade jewellery
Each piece of jewellery is Made in Italy and requires meticulous attention to detail.
The craftsman carefully selects the Murano beads, with an expert eye distinguishing the nuances, shapes and details.

The hand-assembly of these precious pearls requires time, patience and skills acquired through generations of craftsmen.
Each finished jewel is a tribute to the tradition and craftsmanship excellence of Murano.
Have you ever stopped to smell the first rains of March? Big drops of water with a metallic, golden, solemn smell. Muma has tried to encapsulate them in a pearl.
CLOUDS (Nuvole) is the softest of our collections. A caress in Murano glass, created to celebrate the need to explore even the most evanescent nuances of one's soul and inspired by the need to rediscover oneself a little cloudy from time to time.
Each bead is handmade by our Venetian artisans by fusing glass in mineral colours, following the millenary 'Art of Glass Beads' from 2020 Unesco Heritage.
The product is shipped with a gift box and Certificate of Authenticity.
Discover our exclusive selection of high quality Murano glass jewellery, made in Venice and Made in Italy.
The picture is representative of the product, but certain details may vary from time to time due to manual production.
As with all our products, this is an authentic handcrafted piece made exclusively for MuMa MuranoMania by skilled Murano glass masters.